Posts Tagged cell phones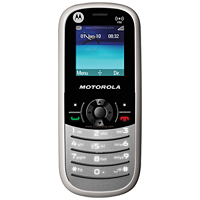 Unless  you've been living under a rock or never read financial or travel advice, you should know by now that using your regular cell phone overseas can cost you a small fortune. Some unlucky travelers have found their data bill to be even more than their vacation cost them. Even with data turned off, making a quick "I made it" phone call home can cost you $3-$4. Try to take care of business or close a deal over several days and voice calls alone can cost you $100+ before you know it.
There are three general ways around this (besides going off the grid): using Skype, buying a sim card locally, or using a service like Telestial.
The advantage of the latter is that you don't need to be in a Wi-Fi hotspot (as you do for Skype or similar services) and you don't need to arrange a new sim card every time you cross a border. I tried Telestial's service on a recent trip to Eastern Europe, a trip where I was hitting Slovakia, Romania, Bulgaria, and Hungary in the space of three weeks. Each country has its own telecom system and I would have had to buy four sim cards to keep talking and be reachable in each place.
As it was, I carried one phone that Telestial provided, with their one sim card inserted, and people could reach me on the same European number no matter where I was. I was impressed how the phone figured out where I was each time. Only once did I have to turn it off and back on again when it didn't recognized I'd crossed into a new country. The other times it seamlessly switched over from one service to another.
The way the service works is, you sign up for a specific period and they sell you a phone to use (as little as $19) or you just get the sim card for your unlocked phone that will work where you're going—in much of the world that's GSM band, but a tri- or quad-band phone is a safe bet anywhere. The sim card has a specific number for you to use. Mine was a (44) country code Isle of Man number, but your rates vary by where you're going, not where your number is.
Your incoming calls are free for the period of the service, so loved ones can ring you up with their international plan, their pre-paid calling card, or using their SkypeOut account and it'll be cheap. When you dial out, either to a local number or to someone in your home country, you'll get charged at the rate specified for that country. Where I was, it ranged from 11 to 29 cents a minute for a land line call, 14 to 69 cents for calls to a mobile phone. You'll get a credit for some of these calls up front depending on which sim card package you buy, then after that you get charged for the rest.
There is one oddball twist to this arrangement. If you're getting a multi-country card, it generally comes with a callback system whereby you make the phone call, hang up, and then answer when it rings you back. When you do that, it connects you to the number. Unless you're in a huge hurry though, it's a minor inconvenience and this arrangement enables these far-lower rates. I rarely had any trouble connecting and when I did it was because of the same dropped call issues you would have with any cell phone in regions with spotty local coverage.
All in all, I was happy with this service and would use it again if traveling to a country where Telestial is more cost-effective, which is most GSM-band parts of the world outside the Americas. The company can set you up with one country so you can hit the ground running with no language barrier issues upon sign-up. Or they can set you up with a multi-country solution so one phone/one card can work anywhere.
And yes, you can get a smart phone (or use an unlocked one you bought on eBay or abroad) and get a much cheaper data plan through them as well. For 25 countries, the rate is just 39 cents per MB—a fraction of what AT&T or Verizon is going to charge you unless you're lucky enough to have one of those grandfathered international plans for a Blackberry that were $20 a month.
See their getting started section for answers to how it all works and see prices for the different plans on their site.